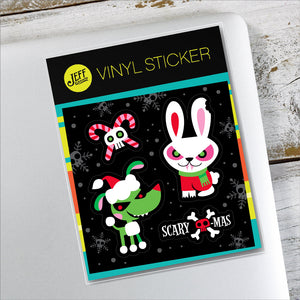 Printed on durable, weather-resistant vinyl with a premium coating, your sticker will withstand exposure to the harshest weather conditions.

Wondering where to stick them???

Surfboards
Coolers
Snowboards
Laptops
Lockers
Jeeps
Skateboards
Mirrors
Guitar Case
Binders
Cell Phone
Bike
Filing Cabinet
Tool Box
Packages
People

Jeff Granito designs his art with vibrant saturated colors and a tropical tiki twist.