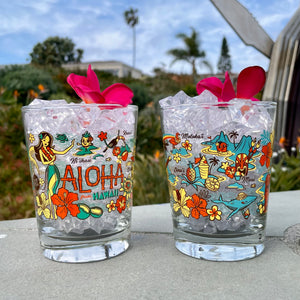 Wish You Were Here Cocktail Glass Set

Sold in sets of two only.
15 oz Mai Tai Cocktail Glasses. 
One of each color way, no substitutions. 
Glasses are brightly screen printed and top rack dishwasher safe.
Jeff Granito designs his art with vibrant saturated colors and a tropical tiki twist.