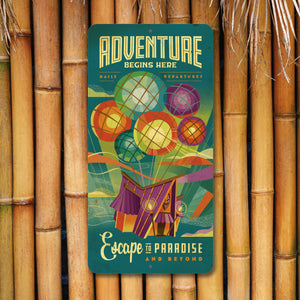 Adventure Begins Here Metal Sign

Perfect for your home bar, patio, or just about anywhere!

Dimensions: 10 inches by 20 inches

Fade resistant printing allows for both indoor and outdoor use!

Coated, laser cut aluminum.

As these signs are made to order, they will ship in about 4-5 weeks from the time order is placed.